Fleet Management
At LMT Auto Repair, we understand the importance of your fleet vehicles. Sitting in a shop's parking lot costs you money!! We work directly with most fleet management companies, ie: ARI, Element, Max-care, Enterprise, etc. We handle most makes and model cars, and light to medium duty trucks. With the exception of body work, we are your one stop vehicle maintenance and repair facility. We take pride in our work and it shows after 25 years serving the Columbia area.
Services that we provide to our clients:
DOT/ Maryland state inspections
Oil changes
Brakes
Tires and alignments
Fluid exchanges
General maintenance items
Suspension and steering repairs
Electrical diagnosis and repairs
Check engine diagnosis and repairs
Engine and transmission repairs
Air conditioning and heating repairs
Cooling system
Emission repairs
Towing service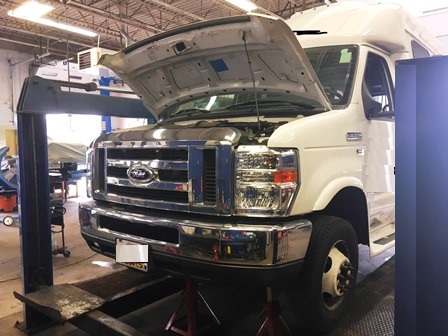 Our software allows the fleet manager to view vehicle history and receive reminder emails for service due. Give us a call at: 410-730-3839, or email us at ron@lmtautorepair.com, to discuss how we can assist you with your fleet!!